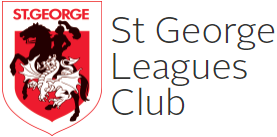 Chess Club
---
Australian Chess Championship 2020
Please note that the St George Leagues Club Chess Club has been selected by the Australian Chess Federation to host the "Australian Chess Championships 2020".
The Australian Chess Championships take place every 2 years, and were first played in Melbourne in 1885.
Last year's Australian Championships were played at North Sydney Leagues Club, with Australian Grandmaster Max Illingworth being crowned Australian Chess Champion.
For 2020, the competition is scheduled to run at the St George Leagues Club from Thursday, 2 January 2020 through to Monday, 13 January 2020. We anticipate up to 150 competitors to participate in the 12 day event, along with the attendance of 30 to 40 spectators each day based on previous years' participation.
At this stage, there has been a good level of interest from local as well as overseas players wishing to participate. Our club has an eager team ready to host the event, headed by our very own (International Arbiter) Dr Charles Zworestine, with his wealth of experience in running many of Australia's (and NZ's) most successful chess tournaments. We have also secured Grandmaster Ian Rogers' expert and entertaining commentary throughout the Championships, which guarantees a great deal of interest from within as well as outside the chess community.
We invite interested institutions and individuals to sponsor the competition. Monies raised will be used to boost our already generous prize monies for the competitors. To thank sponsors, we will have a Sponsors page to highlight their support on our tournament web site https://aus2020.chesschamp.net under a special Sponsors page.
Special sponsorship plans are available as follows:
Gold level sponsors contribute $2,500 or more. To Gold level sponsors we would like to offer the privilege to a stand and room for signage at the Championships, to promote their products and services. Gold sponsors would feature prominently on any promotional materials and within the competition program. We can also provide an opportunity to address participants at the competition's opening or closing ceremonies.
Silver level sponsors contribute $1,000 or more. To Silver level sponsors we offer the privilege to display signage at the tournament to promote their products and services. Silver sponsors would also feature on promotion materials and the competition program.
Bronze level sponsors contribute $500 or more. To Bronze level sponsors, we will feature their names or logos on promotional materials and the competition program, and are encouraged to come and participate in proceedings.
If you would like to become a Gold, Silver or Bronze sponsor of the Australian Chess Championships 2020 at St George, please email me at stgchess@gmail.com to register your interest.
Learn more about our club here: http://www.stgeorgechess.org
and the Australian Chess Federation here: http://auschess.org.au
Kind Regards,
Sarwat Rewais
President
St George Leagues Club Chess Club
---